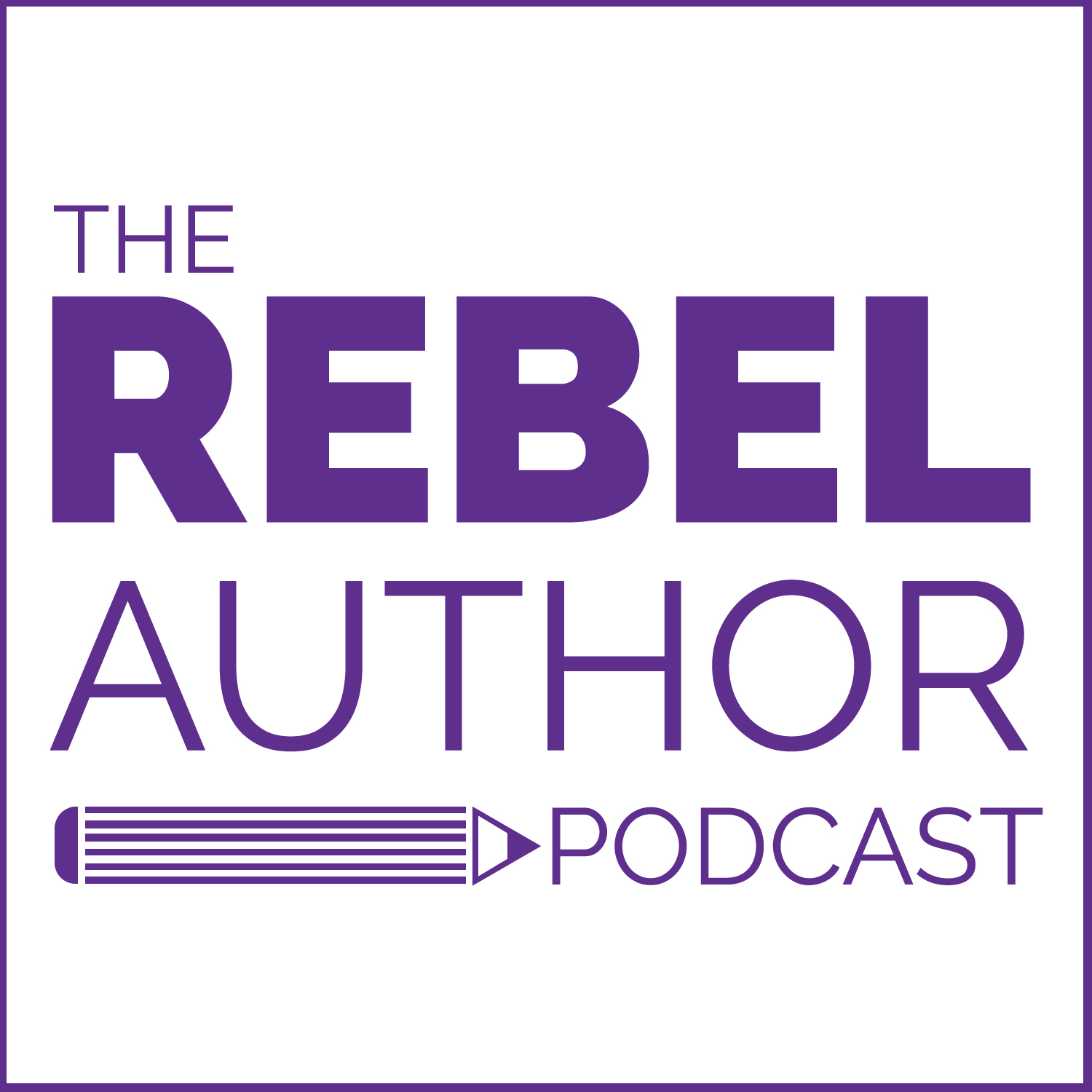 To find out more about Jenna:
website: http://jennamoreci.com 
Patreon: https://www.patreon.com/jennamoreci 
Twitter: http://twitter.com/jennamoreci 
Instagram: http://instagram.com/jennamoreci
Get her books:
Kobo https://www.kobo.com/ebook/the-savior-s-champion
Amazon UK https://amzn.to/2ZTb4Dz 
Amazon USA https://amzn.to/2sRWRdY 
Get The Saviours Champion audiobook on audible: 
In the Introduction
To grab a Rebel Author Hoodie, visit: https://www.redbubble.com/people/rebelauthor/shop?asc=u to view more the mugs, t-shirts, sticks and journals use the side bar to change product or click into the hoodie and scroll to the bottom where you can 'view more products'.
To listen to the podcast on YouTube, click here: https://www.youtube.com/channel/UCCmGEeUxCRW5ZVxwJ_mEunw/
Book recommendation of the week is You Are a Badass: How to Stop Doubting Your Greatness and Start Living an Awesome Life by Jen Sincero I read this book last year and absolutely loved it. It's 50% motivating and 50% ass kick which I'm sure you'll all appreciate.
Grab a copy from https://www.kobo.com/ebook/you-are-a-badass-2
Amazon UK https://amzn.to/2ZS8zS0
Amazon USA https://amzn.to/2FiXWhM
Listener rebel of the week is Aime Sund
If you'd like to be a Rebel of the week please do send in your story, it can be any kind of rebellion. You can email your rebel story to rebelauthorpodcast@gmail.com or tweet me @rebelauthorpod
No new Patrons today, but a big thank you to all my current patrons, who help to ensure that this podcast continues. If you'd like to support the show, and get access to all the bonus essays, posts and content, you can support the show by visiting: www.patreon.com/sachablack
Please note, I do use affiliate links